Welcome to Noblesville First Friends! We're glad you found us.
"We are a people that follow after those things that make for peace, love, and unity."
- Margaret Fell, 1660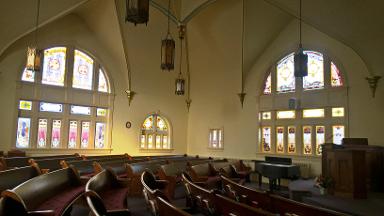 This Week [September 1 - September, 8, 2019]
Wednesday, September 4, open worship, 7pm
Sunday, September 8: Our study of Matthew at 9:30am; meeting for worship at 10:30, with "Gratitude and Grace."
Keep up with us!
About Us
We are a welcoming, peaceful Quaker church in Noblesville, Indiana, open to all who seek to live in accord with Christ's example of love, forgiveness, mercy, and care.
We hope you'll join us for one (or all!) of the following:
Bible study:

Sunday mornings at 9:30 am
Meeting for Worship:

Sunday mornings at 10:30 am
Unprogrammed (Open)Worship:

Wednesday evenings from 7:00-7:45 pm
Monthly Meeting for Business:

Last Sunday of the month at noon


Are you interested in Quaker Genealogy?
Contact us for research help or information sharing!
1055 East Division Street, P.O. Box 375, Noblesville, Indiana 46061 | 317-773-3686