Noblesville Friends Church welcomes you to our community!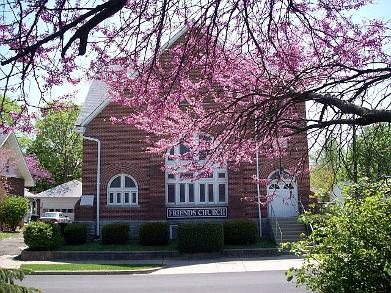 About Us
Sunday School: Sunday morning at 9:30 AM
Meeting for Worship: Sunday morning at 10:30 AM
Monthly Meeting for Business: Last Sunday of the month at noon
Pastor: David Adams
Secretaries: Janice Robinson and Ruth Coverdale
Clerk: Sherry Johnson
Interested in Quaker Genealogy?
Contact us for research help or information sharing!
Community Activities
Noblesville First Friends Meeting is a supporter and contributor to the Earlham School of Religion.
In addition, the Meeting supports:
Friends United Meeting
Indiana Friends Committee on Legislation
American Friends Service Committee
Friends World Committee
Friends Committee on National Legislation
Right Sharing of World Resources
and missions of Western Yearly Meeting
Locally, Noblesville Friends Meeting supports Prevail, Inc., Hamilton County Red Cross, Chaucie's Place, Hamilton County Sheriff's Chaplain Program, and local community needs.
Noblesville First Friends Meeting has an active Outreach Committee. To learn more, please contact the Meetinghouse.
1055 East Division Street, Noblesville, Indiana | 317-773-3686