We're Glad to Meet You!
At Noblesville First Friends, we are fortunate to be able to serve as part of a friendly and warm-hearted community. Here are a few of the smiling faces you are sure to see when you join us at First Friends:





Sherry Johnson, Clerk of Monthly Meeting
Barb Rumer, Clerk of Ministry & Counsel
Janice Robinson, Office Management & Trustee
Ruth Coverdale, Office Management
Katherine Murray, Pastor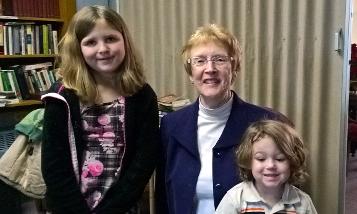 Some very special office helpers at Noblesville First Friends.